Vibrance Pelvic Trainer
$299.00
Vibrance Pelvic Floor Strengthener is the easiest to use, clinically proven, international award-winning medical device for strengthening your pelvic floor muscles.
The Vibrance Pelvic Floor Strengthener is intended for the strengthening of the pelvic floor muscles, which has been found to help women with urinary incontinence.
Each set includes:
✔  A Medical Grade & Clinically Proven solution for your pelvic health
✔  Patented 3 Level Progressive Resistance Sleeves™ to increase your exercise challenge & further strengthen your Pelvic Floor (bonus worth USD100)
✔  USB Charging Cable that can be plugged into any universal USB Port
✔  Custom Vibrance Case– chic, sleek and discreet personal carrying case to protect your device
✔  Lifetime Customer Service & Support to ensure you are always on the right track and seeing results
✔  1 Year Warranty (1-for-1 Exchange)
✔  Guaranteed Satisfaction Free Consultation with Women's Health Physiotherapist
Description
Take Charge of Your Pelvic Health, Regain Strength
and Experience Inner Confidence Like Never Before
Better Bladder Control and Improved Intimate Experience
1 in 3 women will experience urinary incontinence in her lifetime
Don't become a statistic! By strengthening your pelvic floor muscles with the Vibrance Kegel Device,
enjoy great bladder control and never worry about urinary incontinence again.
The pelvic floor muscles give your vagina their firmness and also contract during orgasm.
Also, the nerves in the pelvic floor muscles are responsible for the pleasurable sensation during lovemaking.
By strengthening your pelvic floor muscles with the Vibrance Kegel Device, you can unlock
greater intimacy between you and your partner.
Award Winning 
Design – Easy, Effective, Safe and Comfortable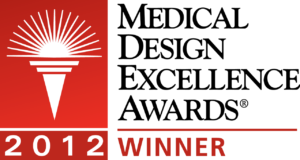 Vibrance Pelvic Trainer uses medical grade silicone rubber for all sheaths, giving you maximum comfort
and the confidence of knowing that the material is antimicrobial and hypoallergenic.
The Vibrance Pelvic Trainer packs maximum effectiveness in an easy to use package,
earning it the prestigious 2012 Medical Design Excellence Award awarded in the United States.
Prevent Back Pain
The pelvic floor muscles connect the spine and your abdominal muscles. When they are strong,
they hold your spine in place and give you back support. When they are weak, your spine can shift
out of position leading to back pain. Strengthen your pelvic floor muscles with the Vibrance Pelvic Trainer
to help relieve your back pains!
Clinically Proven and Recommended by Doctors
Vibrance Pelvic Trainer has been studied in clinical trials and shown to be effective in
strengthening pelvic floor muscles, leading to better bladder control and improved sexual satisfaction.
To learn more about the award winning home use pelvic training device, Vibrance Pelvic Trainer,
click here
.
Only logged in customers who have purchased this product may leave a review.